Martinique's sheer variety of natural landscapes has to be seen to be believed. From the volcanic north, dominated by the majestic Mount Pelée, with an elevation of 1,397 metres, to the white sandy beaches of the south caressed by turquoise waters, each region of the island reveals its own unique character. The wild, wave-lashed eastern coast contrasts with the calm bays of the west. In the heart of the island, lush tropical forests beckon for adventure, while towns and villages brim with cultural, culinary, and historical treasures.
Fort-de-France: The vibrant centre
Comprising the capital city, Fort-de-France, as well as Le Lamentin, this region offers a wealth of cultural activities. This is also where the two cruise terminals and the airport are located.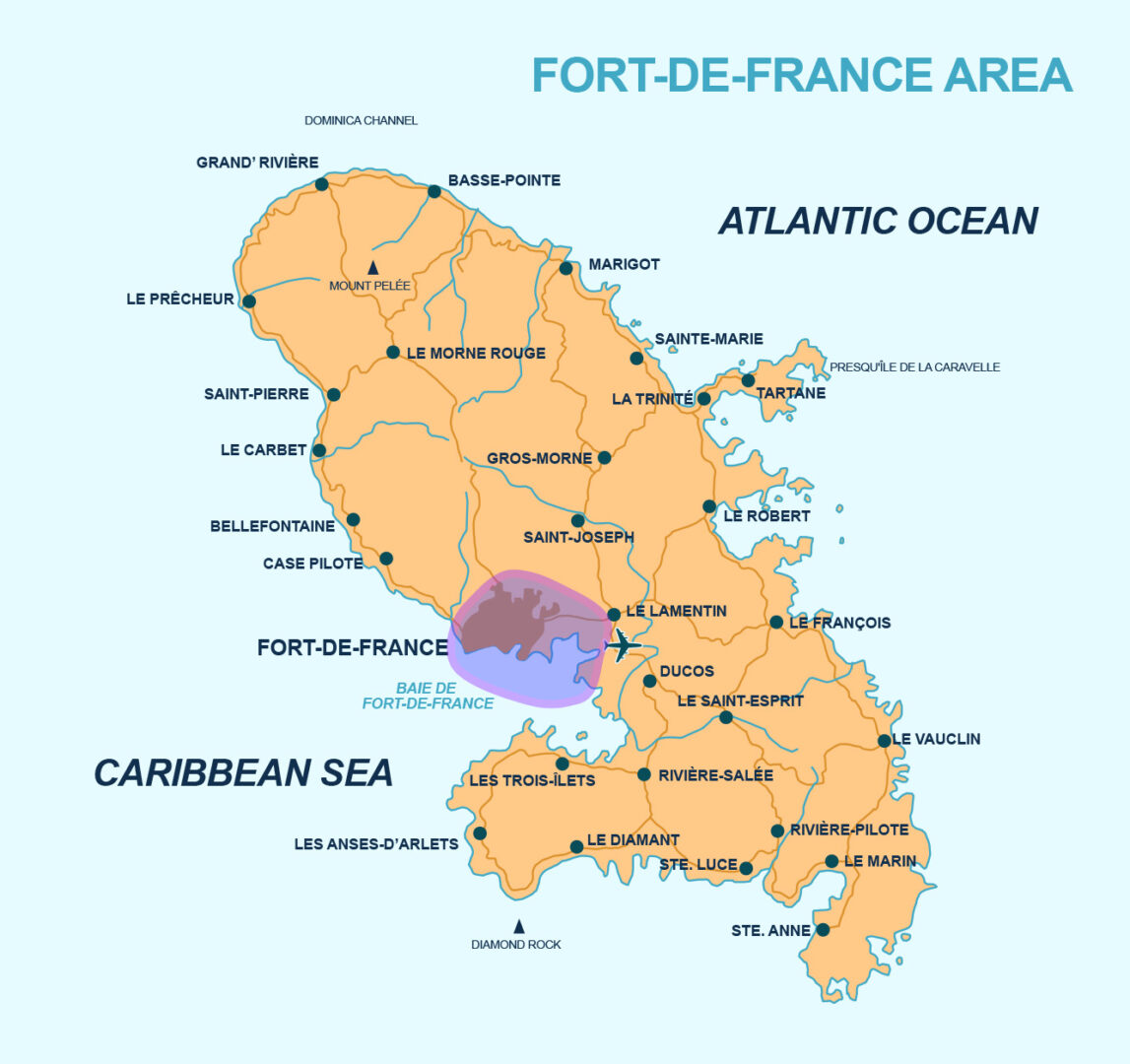 Saint-Anne and Le Marin: The idyllic south
Home to numerous beaches and secluded bays, this region abounds with postcard-perfect views. The Savane des Pétrifications, a desert-like area in the far south, is a real geological curiosity.
Tartane and the Atlantic area
The Atlantic coast of Martinique charms with its wild beaches, lively waves, and perfect trade winds for sailing and surfing.
Saint-Pierre and Le Carbet on the Caribbean area
Explore the North Caribbean of Martinique, a paradise of volcanic landscapes, lush rainforests, unique black sand beaches, and various underwater life for divers.
Trois-Ilets area
The Anses-d'Arlet town, along the Caribbean coast, is the best place in Martinique for snorkeling and to spot green sea turtles. Almost all the snorkeling spots on the island are freely accessible from the shore.